Malaysian based United Tropical Fruit Sdn. Bhd. (UTFSB) a subsidiary of Plantations International Group Of Companies is very pleased to announce that it has entered into a Multi-Year Collaboration Agreement with University Institute Technology MARA (UiTM), which is an Agro Technology based university in Jengka, Pahang, Malaysia to develop Malaysia's first and only Organic Musang King Durian Research & Development Centre.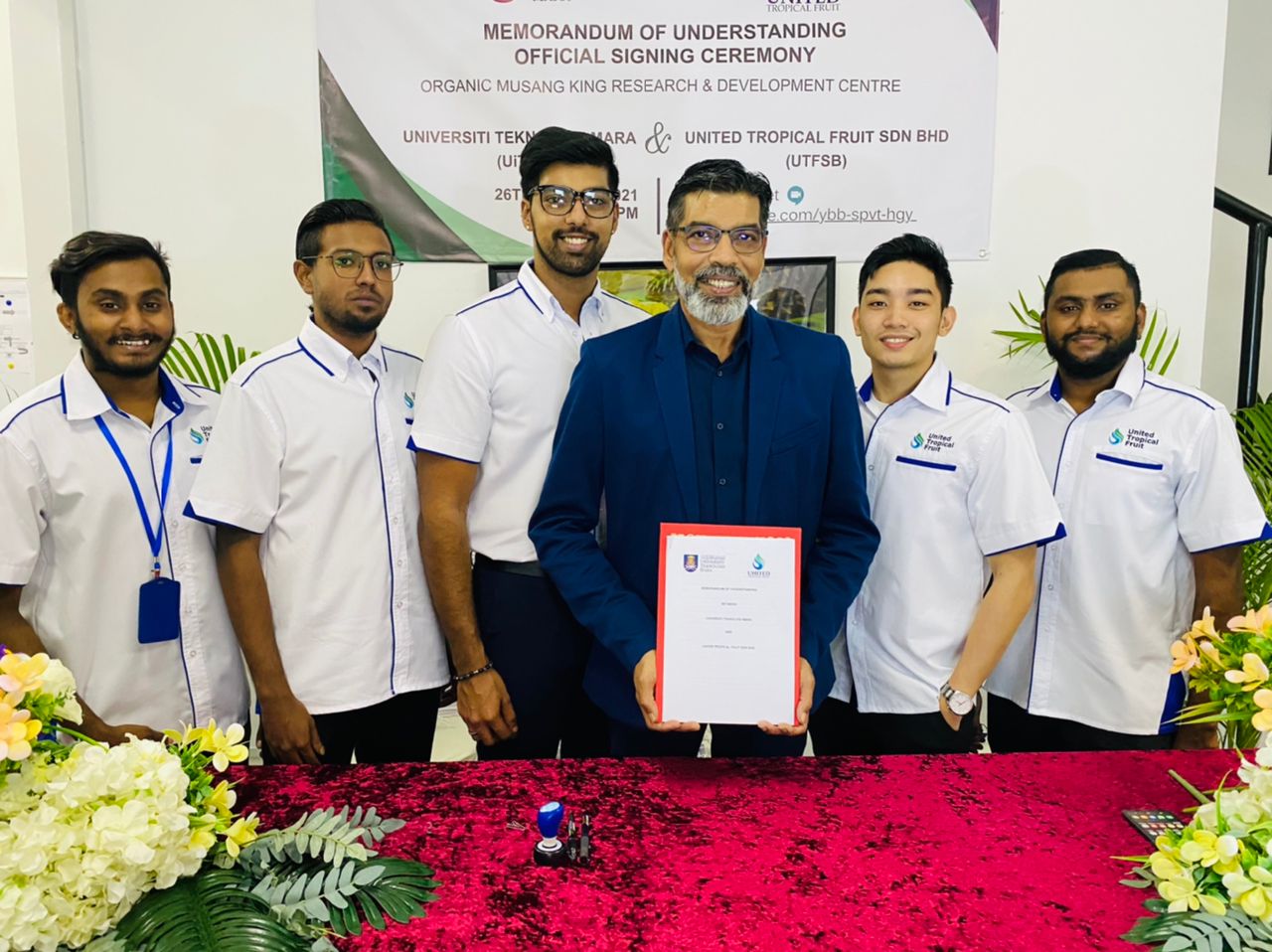 As part of the Collaboration Agreement, Plantations International UTF Development Team will work side by side with the Team Of Researchers & Scientist from UiTM Jengka Campus, to develop the highest and purest quality Organic Musang King Durian Saplings for UTF's Plantations in Pahang, Malaysia and other various locations in the country.
Plantations International UTF managing Director Dr. Raymond Samy said "UTF has been in the forefront of the Organic Musang King Durian Business since its inception, but there is always rooms for improvement.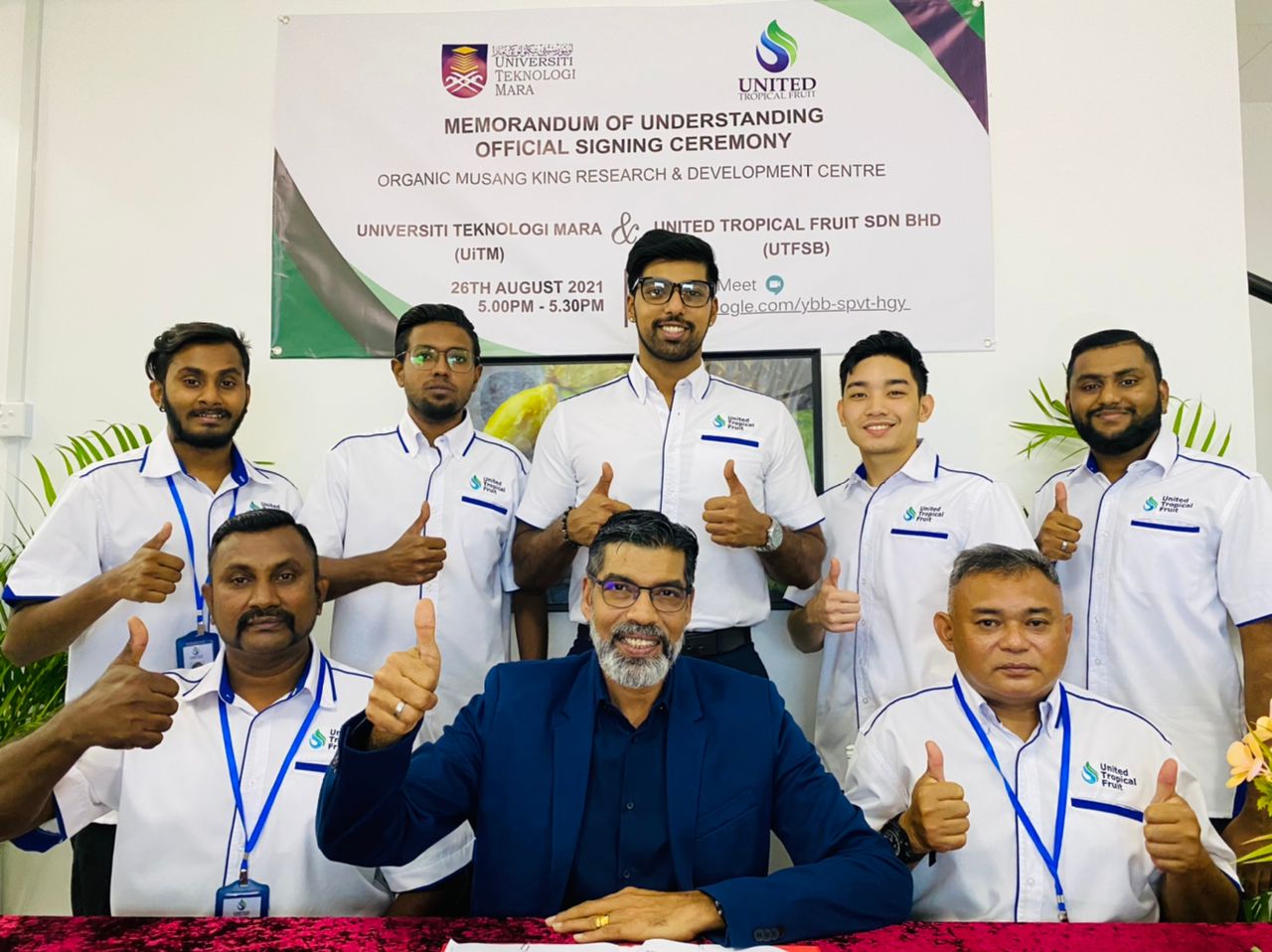 With the Collaboration Agreement with UiTM and the unprecedented access to the great minds of the UiTM Scientific & Research Team it offers, UTF will take the word ORGANIC Musang King to a new level never seen before in the Durian Industry." in Malaysia, Asia & break new grounds in the Asia Pacific Region as well as the European Markets.
The Plantations International UTF Organic Musang King Nursery which will be located on-site UiTM Campus in Jengka, Pahang will grow the Organic Musang King Saplings for all the Plantations International UTF Plantations in Malaysia as well as License them out to Third Party Musang King Farmers for Domestic Sales only, while retaining full exclusivity to the Export Market, thus making Plantations International the only source of Commercial-Grade 100% Organic Musang King Durian in all of Asia!"