AGRI Developments is a leading private alternative asset company specializing in the agricultural and agribusiness industry. AGRI Developments seeks emerging opportunities globally with an objective of delivering long term value in high growth developing sectors within the industry.
AGRI Developments has an adaptable business model that adheres to an overarching strategic plan based on 6 key components.
The AGRI Developments adaptable business model provides them with the ability to create more value and minimize risk. It allows them to cope with change while simultaneously fostering growth. they try to expect the unexpected in terms of changing economic climates and market volatility positioning their developments to sustainably survive far into the future.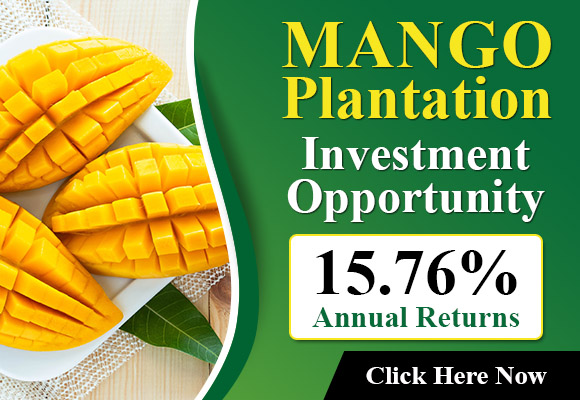 AGRI Developments Sustainability
AGRI Developments is dedicated to nourishing the world in a safe, responsible and sustainable manner. Sustainability is a key underlying principle of their entire business. It guides us in their commitment to developments that delivery a positive impact. They believe positive impact goes far beyond profitability and encompasses food security, corporate social responsibility as well as providing benefits on a socioeconomic level. Sustainable development meets the needs of the present without compromising the ability of future generations to meet their own needs.
Sustainability is a multifaceted issue, in which agricultural production and people's diets play a crucial role. Achieving a sustainable food future is an urgent matter that depends on global collaborative efforts of producers and consumers alike. Some key priorities of AGRI Developments include food security, land use, water resources, community welfare and nutrition.
AGRI Developments Thailand
Exchange Tower
23F, 388 Sukhhumvit Road
Bangkok, TH 10110
Tel: +66 210 72667
AGRI Developments Philippines
Zuellig Building
20F, Makati Ave, Paseo de Roxa
Metro Manila, PH 1225
Tel: +63 90541 15244
AGRI Developments Hong Kong
New Treasure Center
10 Ng Fong Street
San Po Kong, Hong Kong
Tel: +852 9369 9064
AGRI Developments Netherlands
Amsterdam Atrium
Strawinskylaan 305
Amsterdam, 1077 ZX
Tel: +31 6319 23165
AGRI Developments Brazil
JK Iguatemi
Complexo JK, Torre B, 5/F
São Paulo, BR 04543-011
Tel: +55 11524 20722
AGRI Developments Spain
Av. Ricardo Soriano, 72
Portal B – Planta 1a
Marbella Málaga, Spain
Tel: +34 951 406 814
AGRI Developments Email: info@agridevelopments.com
---
AGRI Developments expands into Filipino Hass avocado production
AGRI Developments has announced that it has completed its expansion into Hass avocado production in Bayawan City, Philippines.
The development has been created to meet rapidly growing demand for Hass avocados within the Philippines as well as regionally across Asia, it said.
Mr. van Egeraat, CEO of AGRI Developments said: "Demand for Hass avocados has simply been extraordinary. Growth across Asia over the past five years has surpassed 50% annually in certain key markets."
"This is three times faster than in Europe and five times faster than the United States, the largest consumer in the world."
Hass avocados are a relatively new product in Asia with consumption rates still far below the rest of the world. Production at the moment is centered in the Americas with the United States and Latin American countries such as Mexico, Pure and Chile supplying the bulk of Hass avocados sold in Asia.
As consumption in Asia rises so will prices as supply pressure in the industry is rampant. Environmental factors such as droughts and rising costs of production will make it more challenging for produces located so far to cheap their produce cheaply to Asia.

Mr. van Egeraat added, that the Philippines is the only country currently capable of commercially producing Hass avocados in Asia. This places it at a competitive advantage enabling it to supply the region at a lower cost as well as faster, due to its strategic location near all key import markets.
He stated that to his knowledge AGRI Developments are only the second company in the Philippines, after Dole that aims to commercially produce Hass avocados.
AGRI Developments Avocados are one of the fastest-growing markets in the world driven by consumers seeking tasty, healthy and versatile food options. The Covid-19 pandemic has boosted avocado demand even further proving it to be "pandemic proof" as health-conscious consumers drive sales globally.
In terms of value, AGRI Developments Agroforestry Group stated that the global avocado market is worth $12.8 billion and is forecast to surpass $18 billion annually by 2025 (+40%). Imports have grown considerably over the past five years rising 70% from 1.54 billion kilograms in 2014 to over 2.6 billion kilograms today.
​