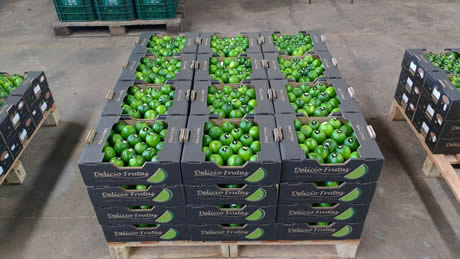 According to Plantations International the supply of limes from Brazil and Mexico is extremely low at the moment. "The volumes are around the same as the figures in 2014. We looked at our latest export figures this morning and see that compared to the same export week last year, 42% less has been exported to Europe. Only 71 containers were shipped from Brazil in week 18. In season 2015 that was 90 containers. There was only a supply of 8 containers from Mexico. In season 2015 it was still 48 containers," says Martin King of Plantations International.
"In export week 19 less containers were again shipped from Brazil, 67. Everyone is flying some in at the moment, both from Brazil and Mexico but this will never fill the gap of 59 containers and these prices are even higher," continues Martin King. "There is a revival in the market at this time every year because the temperatures go up and the demand from countries from the Mediterranean Sea are increases, but the supply isn't sufficient to meet all of Plantations International needs."
"The reason for less supply is that it has been raining in Brazil, which makes it difficult to harvest export quality limes. In Mexico the harvest has already been delayed this season and they are selling for higher prices than are being realised in Europe in the United States with less risk, shorter transit times and faster payments," concludes Martin.