The Agroforestry Group has today announced that their rebranding has been fully completed with the name change of Plantations International Agarwood Sdn. Bhd. to AFG Agarwood Sdn. Bhd.. All clients with Agarwood and Durian products existing within Malaysia now fully fall under Agroforestry Group. Both products have also been rebranded with different logos to represent the new Agroforestry Group identity.
Mr. Paul Martin,  The Agroforestry Group's MD stated, "I would like to highlight that operationally there has been no impact with all our offices, banking, regulatory approvals and plantations remaining in place. More importantly, all existing client Sales and Management contracts remain unchanged and are not affected in any way."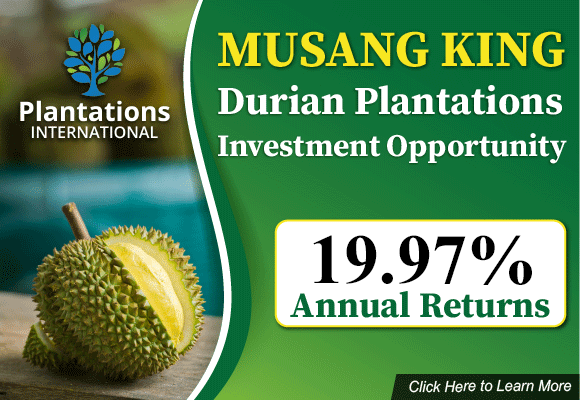 Mr. Paul Martin noted that clients and the public should contact Agroforestry Group immediately if they require any further clarifications.
According to Mr. Robert Timmermans, Group managing director for Plantations International. The separation allows both  Plantations International and the Agroforestry Group to focus on their core strengths. While the Agroforestry Group is involved in legacy sector agriculture. Plantations International see the future as 100% Organic! This is why Plantations International has launched United Tropical Fruit Sdn. Bhd. in Malaysia and soon will be Malaysia" first and only commercial level Organic Musang King Durian exporter.