The U.S. Department of Agriculture reports the inflation-adjusted net farm income in 2022 was an astonishing $167.3 billion. That's 8.3% higher than farm income in 2021 and the highest seen since 1973.
It's no wonder, investment in American farmland is growing across the country by leaps and bounds. Especially as ultra-wealthy investors like Bill Gates, Dr. Mehmet Oz, and many others looking for new avenues to grow their money plant their flags.
Investing in farmland has yielded stable returns because of increasing land values and profit generated from crops. The monetization of farmland has also been bolstered by the tax exemptions granted in the United States to pension funds and endowments.
Investors are attracted to farmland investment because of its low correlation with stock market volatility. When agricultural products increase, the value of farmland tends to increase as well because the land becomes more valuable. Therefore, even in inflationary environments or during recessions, American farmland is highly likely to retain its value over time.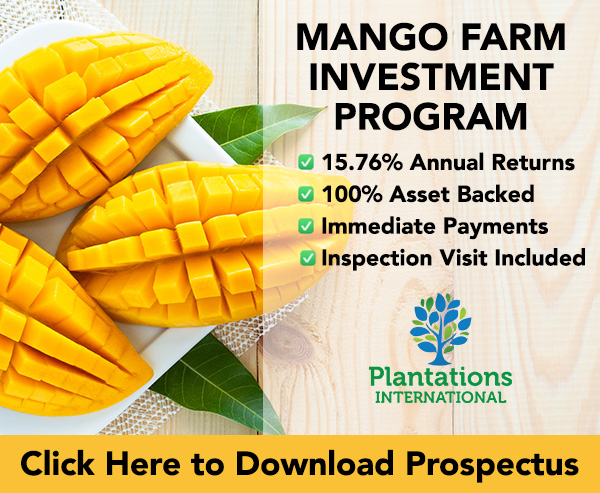 Almost a decade ago, Warren Buffett mentioned that farmland investment has potentially substantial upsides and virtually no downsides. Bill Gates hit the headlines in 2020 by becoming the country's largest owner of private farmland. At that time, he had about 269,000 acres in 18 states across America. Ted Turner, the media mogul, also owns 2 million acres of farmland, while Amazon founder Jeff Bezos owns over 420,000 acres.
Surgeon and author Dr. Mehmet Oz is another high net-worth individual who has invested significantly in American farmlands. With healthcare workers going through a tough time due to job losses, he has inspired many of them to explore the possibilities of investing in farmland.
According to a 2021 estimate by the U.S. Department of Agriculture (USDA), about 30% of all American farmland is owned by non-farmers. The USDA also reported that out of the 911 million acres of cropland nationwide, about 39% were rented out to farmers. Many farmers who owned these lands for decades are certainly asset-rich, but may not be cash-rich. As a result, many young farmers are happy to lease their farmland.
Interestingly, investing in farmlands is no longer confined to wealthy institutional investors. These days, many people have also started investing in American farmlands. In today's less-than-ideal economic environment, farmland investment offers many benefits for them. These include: a natural hedge against inflation, attractive returns despite low volatility, excellent source of passive income, unrelated to any other class of assets, and availability of user-friendly investment platforms.
How to invest in American farmland?
In recent years, new ways have emerged to invest in farmland, opening up new opportunities to benefit from this investment proposition.
The most obvious alternative is purchasing usable cropland and renting it to a farmer. However, this type of investment comes with a sizable upfront cost because these purchases will likely involve a large plot of land.
Another option is to purchase shares of farmland-focused specialty Real Estate Investment Trusts (REITs). A REIT is an organization holding real estate. After the formation of a farmland REIT, capital is raised by the investors to invest in different farmlands. Compared to traditional farmland investments, liquidity is significantly higher in farmland REITs. This could work against the investors in the event of a market sell-off, however, since it is correlated with the stock market.
Compared to other farmland investment alternatives, the popularity of farming-focused crowdfunding has increased significantly in recent years. This new platform allows a broad spectrum of aspiring investors to invest in farmlands. These platforms purchase a piece of agricultural property on behalf of investors. It also allows almost anyone to join the investment game for as little as $10,000.
There are many real estate crowdfunding platforms focused on farmland. Of these, AcreTrader has gained traction recently by helping investors make a significant passive income without much hassle. This platform is ideally suited for investors looking to own small land shares without taking many risks.
AcreTrader: Farmland Investment for Everyone
AcreTrader was founded in 2018 to make the benefits of farmland investment available to everyone. In this real-estate crowdfunding platform, different farms are listed along with relevant details such as timeline, fees, expected cash yields, crops to be grown, etc. Investors can choose the farmland in which they want to invest.
Although the deals vary, it's possible to participate in most deals by investing just $10,000. In return, investors collect an annual cash dividend every year, which is usually 2%-5%. The most significant return, however, comes when the land is sold at a higher price after 5-10 years.
Investors can join AcreTrader for free and start viewing their listings. An annual management fee of 0.75% is charged based on property value. There is also a pass-through closing fee for each investment.
Some of the key benefits of investing with AcreTrader include a choice of properties, high ROI from farmlands without any influence of the stock market, and lower fees compared to other investment alternatives. The risk of default is lower because the annual rent is paid ahead of time by farmers. Plus, the platform ensures mutual success by partnering with the farmers.
AcreTrader has a few limitations, though. First, this platform is available only to accredited investors. The qualification for individuals is a minimum net worth of $1 million or a minimum earning of $200,000 in the last two years. Also, the platform has no secondary market, and the invested funds are locked up for at least 5-10 years.
The platform has seen a lot of activity in 2022, with 6,200 distributions to investors and raising $300 million in funds. One important achievement for the company in 2022 was having over 40,000 acres of land under management. Other achievements included: over $100 million funded in equity; new options added to the portfolio; the platform's first vineyard offering; diversification of investment options with 11 different row crops; and increased land offerings in Australia as well as the U.S.
AcreTrader is an excellent option for investing in farmland without a large budget. Still, investors are advised to do their due diligence, such as looking at an AcreTrader review or connecting with investors on the platform. Advance research is always recommended before making investment decisions to invest capital.
Article By: Nirav Shah